JOB DETAILS
Fit and Wear Test Intern (1 Year) Internship Available September 2018
Job ID R15965
New Balance was founded on one simple maxim: we were born to move. For over a century, that idea has inspired us to support athletes of all kinds in their pursuit of excellence, whether that means winning a medal or just leading a more active lifestyle.
But as proud as we are of our history, we're even more excited about our future. We innovate fearlessly, guided by our core values and driven by the belief that conventions were meant to be challenged. We seek leaders and pioneers – those kindred spirits who follow only their passions — because tomorrow belongs to the courageous of today.
Join us in upholding a culture of integrity, teamwork, and community. Join New Balance and declare your independence.
This position is currently being recruited for a September 2018 start date. 
*Length of Internship Position - ONE YEAR*
This position will assist in the development of New Balance footwear by supporting the company's Marketing, R&D and Quality groups through Fit and Wear Testing of prototype and commercialized products to achieve the strategic corporate initiative of bringing provably superior products to market. This is a 40 hour per week position in the Fit and Wear Testing group in Lawrence, MA.Fit Testing
 Review style history, prepare a fit testing plan, co-ordinate testing with development timelines.
Measure select samples/teardowns to confirm products are to specification.
Identify/Qualify appropriate testers.
Conduct Static tests for (at a minimum) 2nd protos, confirmations, and extremes, primarily utilizing NB associates but also external testers as appropriate.
Conduct Dynamic tests on key styles, utilizing external testers whenever possible and NB associates as appropriate.
Conduct Comparative tests on prototypes and commercialized products, as well as competitor samples, utilizing NB associates and external testers as appropriate.
Analyze data, prepare test reports, communicate findings to Developer/PDM.
Work with Development group on corrective actions as appropriate.
• Wear Testing
Prepare and conduct Inline Verification and/or Proof-of-Concept wear tests of prototype and commercialized footwear, apparel and accessories.
Collaborate with Supervisor and test requestor to define research parameters, prepare a testing plan;
Use existing templates or create test-specific feedback forms and tester instructions; identify best available testers from database; prepare and ship product to testers; collect data on all key product attributes utilizing the wear test web-based system (or when appropriate, paper-based system):
Evaluate applications, and grade and otherwise maintain large database of volunteer testers.
Communicate with testers via email/phone to obtain supplemental test feedback, maintain accurate database profiles, and/or resolve issues.
Review and interpret feedback forms; inspect tested products and document observations;
Analyze test results, prepare reports, make product improvement recommendations;
Compare test product to predecessor and other relevant styles, including competitor.
Work with Supervisor to alert key individuals to significant issues discovered in testing.
• Coordinate test plans with Sports Research Lab

• Participate in product ideation sessions and concept reviews.
Act as the end-user and product quality advocate during product concept evaluations utilizing knowledge gained from fit and wear testing relevant/related products.
Our Benefits:
Our products are only as good as the people we hire, so we make sure to hire the best and treat them accordingly. In addition to a comprehensive traditional benefits package (medical, dental, vision, 401k, etc.) we proudly offer a slate of more nontraditional perks – opportunities like on/offsite seminars, customized team building sessions, tuition reimbursement, and various mentorship programs – that encourage our associates to grow personally as they develop professionally. You'll also enjoy a flexible work schedule, gym discounts, fitness reimbursements, and volunteer opportunities, because work-life balance is more than just a buzzword – it's part of our culture.
Learn more about our company benefits.
Equal Opportunity Employer:
New Balance provides equal opportunities for all current and prospective associates and takes affirmative action to ensure that employment, training, compensation, transfer, promotion and other terms, conditions and privileges of employment are provided without regard to race, color, religion, national origin, sex, sexual orientation, gender identity, age, handicap, genetic information and/or status as an Armed Forces service medal veteran, recently separated veteran, qualified disabled veteran or other protected veteran.
Our Stories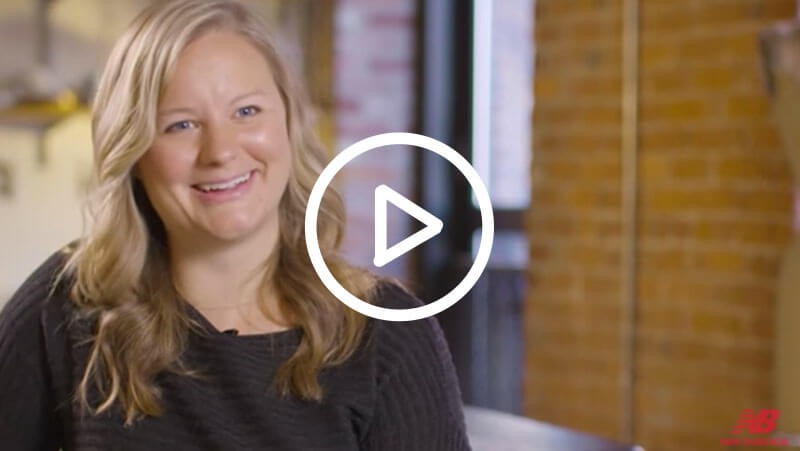 Meet Evie, Apparel Design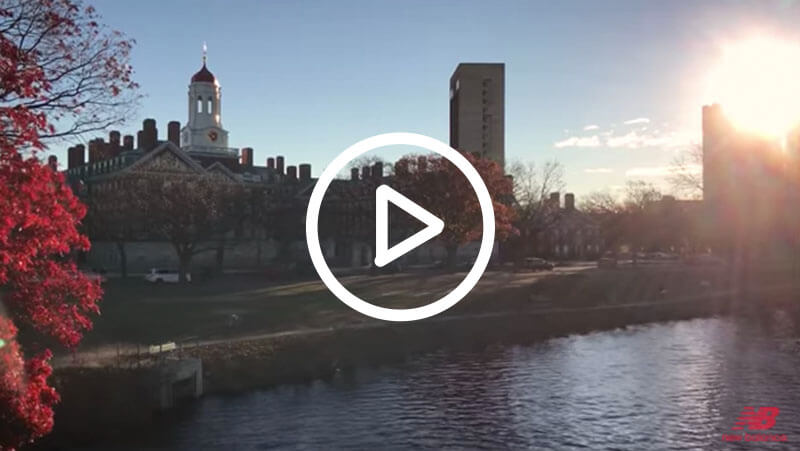 Meet Tim, Product Innovation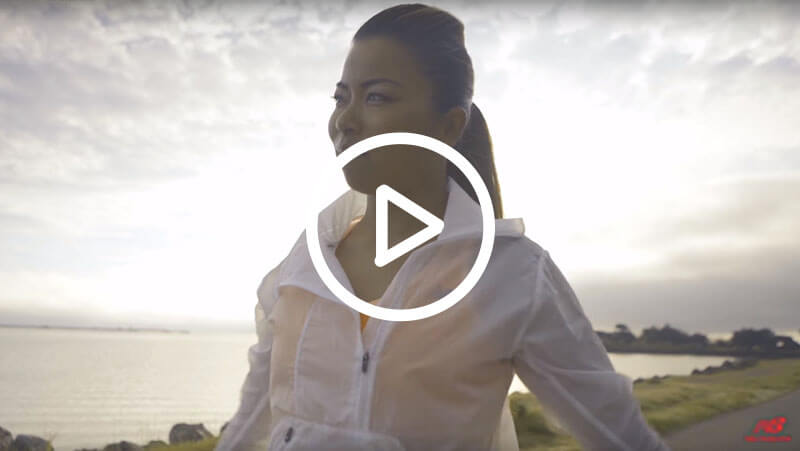 Meet Hanalei, Retail Manager