New Balance Family of Associates
New Balance is proud of the many talented individuals from all over the world who've joined our team. Explore the associate profiles below and see why they love working at NB.
BRITTANY DICAPUA

Marketing | Brighton, MA, USA

Brittany is a Real Time Digital Associate Manager, based in Brighton. Alongside her awesome team, she is able to combine her love for social media and all things digital into her daily role here at NB.

Brittany has been with us since 2016 and loves that New Balance is a Boston based, family run company.

She loves her 990's since they are a great neutral and go with everything making them her favorite everyday sneakers.

ADAM SANZI

RETAIL OPERATIONS | BRIGHTON, MA, USA

Adam is a District Manager of the Inline and Flagship stores, and is based in Brighton.

Adam has been with us since 2016 and the company values and people are just some of the many reasons why he loves his job. Adam has a passion for both sports and people, and values New Balance's focus on volunteerism and connecting with our communities.

Some of his favorites are the 574 Sport sneakers and NB Athletics apparel.

PIEROME "ROME" SAR

FOOTWEAR DESIGN | BRIGHTON, MA, USA

Rome joined us in August 2018 and is a Footwear Designer based in Brighton. Given that he works on the Classics team, it's no surprise that his favorite footwear is the 993.

Rome's favorite part about working at NB is the collaboration with all the different global design teams. He personally connects with the brand through our running pedigree - growing up in both track and cross country, he has always indulged himself in what New Balance bring to the running world.

JABARI DUNCAN

RETAIL MANAGEMENT | NEW YORK, NY, USA

Jabari is a Store Manager at our Upper East Side store in NYC. He has been with New Balance since 2017 and loves connecting with new people every day and working with them to find the best shoes to fit their own fitness goals and personal lifestyle.

Jabari personally connects with NB because of the culture and core values we stand for – integrity, teamwork and total customer satisfaction.

While Jabari is fully immersed in the product during his day to day, he says the 990's are his favorite. Fun fact, he literally owns 25 pairs!!

BONNIE DOMINGUEZ

FOOTWEAR DESIGN | LAWRENCE, MA, USA

Bonnie has been with us since 2013 and is a Senior Creative Footwear Design Manager based in Lawrence. She loves her 1080s for running and her W's 997s for style.

Bonnie enjoys working at New Balance because of the entrepreneurial opportunity; anyone at any level can really make a difference in both the product and beyond! She personally connects with the brand because of its values and commitment to amazing product, a combination that she believes makes NB a trusted brand.

ERIC HONG

CUSTOMER CARE | ST. LOUIS, MO, USA

Eric is a Customer Care Representative based in our St. Louis, MO office. Eric has been with New Balance since 2015 and considers NB a big part of his life. He loves having the ability to express creativity through his New Balance gear. Our "Fearlessly Independent" slogan serves as a constant motivator for him!

Eric's favorite sneaks are the 247s and for apparel, he loves the Push the Future shirt, jacket, and pants. Eric is also inspired by the culture here and the encouraging environment around growth and betterment.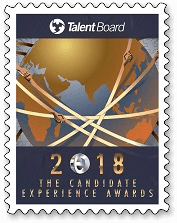 New Balance is proud to be in the Top 10 of 65 North American companies to receive a 2018 Candidate Experience (CandE) Award by Talent Board, a non-profit organization focused on the promotion and research of the job candidate experience!
AMERICAN-MADE SHOES. WORN AROUND THE WORLD.
Manufactured in the US for over 75 years and representing a limited portion of our US sales, New Balance Made is a premium collection that contains a domestic value of 70% or greater.