Run with us,
New Balance retail
Search By Location
New Balance values our associate's contributions and we want our team members to be fully involved and vested in managing their careers. Development can come in many forms so we've put together a few examples to help you imagine a retail career with us. Some of the most valuable development occurs on the job and our retail team shines as both values and results driven. The ideas presented below aim to widen your experiences, deepen your skills, and give you a stronger foundation in the retail industry.
Our values driven associates lead in-store events, volunteer in their communities, and mentor new associates
Our results driven contributors, participate in a new store openings, help interview and recruit new team members, lead store meetings, and participate in NB sponsored events
Our innovative and engaging associates create team contests and lead competitive shops
Our associates job shadow and have informational interviews with colleagues in other departments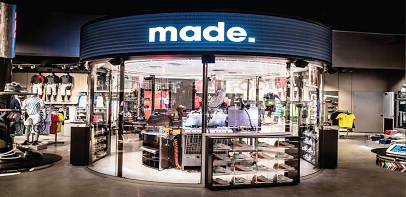 New Balance is seeking passionate and energetic individuals to help us Make Excellent Happen. There are multiple opportunities at our New Balance store locations.
"Working for a company that has integrity is very important to me. I also enjoy being heard and I love feeling like I can create change and be part of something special." – Andrea, Developed from Retail Manager to National Merchandise & Training Specialist
"I felt a great sense of family which made my transition into New Balance very comfortable. I knew it was a company I would call home for many years to come." – Andrew, Developed from Assistant Store Manager to Integrated Marketing Coordinator
"As a store manager I made many contacts on the operations and merchandising teams. This helped me learn about New Balance and other areas of the company. By fostering these relationships I was invited to work on special projects like events and store openings. These special teams and events strengthened my operations skills, preparing me for the next level." – Jay, Developed from Retail Manager to District Manager
"In my first week, I was given the opportunity to visit the home office and meet corporate partners, managers and factory workers on the factory tour. I met employees who had tenure ranging from 5 to 25 years! I was astounded by the genuine happiness they had for their jobs, the sense of family they exuded for one another, and their drive to continue to propel New Balance forward." – Valerie, Developed from Assistant Store Manager to Event Operations and Coordinator
"The best part about working retail for New Balance is that hard work is noticed and promotion from within is almost guaranteed if you exceed expectations. I am so lucky to be part of such a devoted team. We work so well together!" – Mary, Developed from Sales Associate to Assistant Store Manager
"There is a lot more to shoes than I expected. Our shoes offer so many benefits that I found myself doing research on medical terms to better understand our customers." – Dennise, Developed from Sales Associate to Store Manager
"Never stop trying to learn! There are people willing to help you and you can learn from every experience. I traveled to many store openings, worked on the iPad app, and have attended many seminars offered through HR. These experiences have expanded my network and helped me to learn from others." – Sarah, Developed from Sales Associate to Product Support & Cost Analyst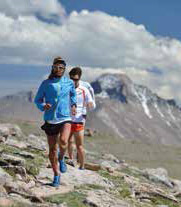 We made our first pair of running shoes in 1938, and have been innovating ever since.
Beta is a state of relentless improvement.
There is no finish line. We dream. We wake up.
And improve upon yesterday. Always pushing. Always pursuing better.
Failure is a test. And success is not an end. We are constantly evolving.
There is no end to what we become.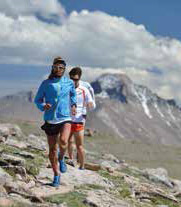 RECENTLY VIEWED JOBS
No recently viewed jobs