JOB DETAILS
Domestic Materials Development Internship (1 Year -Lawrence, MA)
Job ID R17402
New Balance was founded on one simple maxim: we were born to move. For over a century, that idea has inspired us to support athletes of all kinds in their pursuit of excellence, whether that means winning a medal or just leading a more active lifestyle.
But as proud as we are of our history, we're even more excited about our future. We innovate fearlessly, guided by our core values and driven by the belief that conventions were meant to be challenged. We seek leaders and pioneers – those kindred spirits who follow only their passions — because tomorrow belongs to the courageous of today.
Join us in upholding a culture of integrity, teamwork, and community. Join New Balance and declare your independence.
Please Note:  This is a 1 YEAR internship at our offices in Lawrence, MA.
Start Date: February, 2019
MISSION
Do you want to gain invaluable insight into your field? Do you want to better understand the ins and outs of our industry? Do you want to find out firsthand about the culture we're always preaching about? Are you sick of being asked rhetorical questions? Then intern at New Balance! There's no better way to explore a career path while gaining real world experience from a truly game changing company. We promise your time with us will serve you regardless of where you decide to go next – just be ready to hit the ground running and make the experience your own.
As the Footwear Materials Development Intern, you will help the Materials Development team drive development and validation of footwear upper materials in partnership with NB Global Business Units.
MAJOR ACCOUNTABILITIES
o   Partner with Materials Design on the selection of materials for Seasonal Palettes
o   Support  MDT in confirming the viability and performance of footwear upper materials
o   Engage with T2 material suppliers on seasonal material developments as needed
o   Provide material library support such as locating materials or vendor catalogs, organization library wares and displays, and guiding our product team to the optimal material choices
o   Support company-wide material sustainability efforts
REQUIREMENTS FOR SUCCESS
o   Pursuing (or recently earned) a Bachelor's degree in one of the following: materials engineering, industrial design, apparel design, textile science, fine arts, or related field
o   Strong interest in footwear, specifically materials, design, construction, and/or manufacturing
o   Proficiency with Photoshop, Illustrator, Excel, and PowerPoint
o   Excellent communication and organizational skills
Our Benefits:
Our products are only as good as the people we hire, so we make sure to hire the best and treat them accordingly. In addition to a comprehensive traditional benefits package (medical, dental, vision, 401k, etc.) we proudly offer a slate of more nontraditional perks – opportunities like on/offsite seminars, customized team building sessions, tuition reimbursement, and various mentorship programs – that encourage our associates to grow personally as they develop professionally. You'll also enjoy a flexible work schedule, gym discounts, fitness reimbursements, and volunteer opportunities, because work-life balance is more than just a buzzword – it's part of our culture.
Learn more about our company benefits.
Equal Opportunity Employer:
New Balance provides equal opportunities for all current and prospective associates and takes affirmative action to ensure that employment, training, compensation, transfer, promotion and other terms, conditions and privileges of employment are provided without regard to race, color, religion, national origin, sex, sexual orientation, gender identity, age, handicap, genetic information and/or status as an Armed Forces service medal veteran, recently separated veteran, qualified disabled veteran or other protected veteran.
Our Stories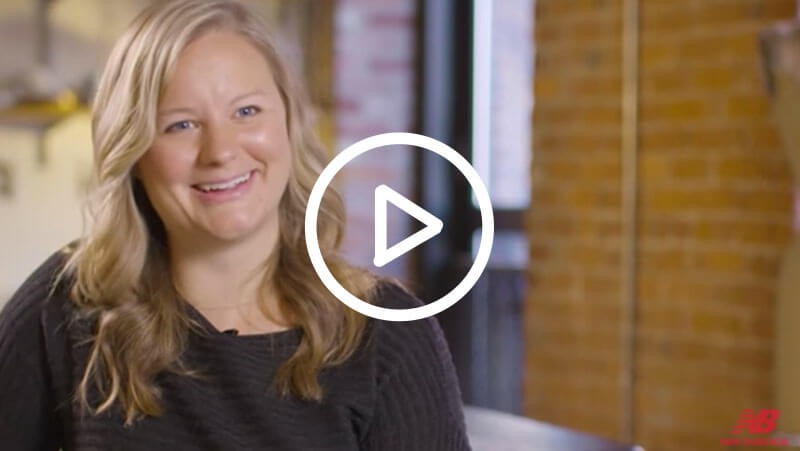 Meet Evie, Apparel Design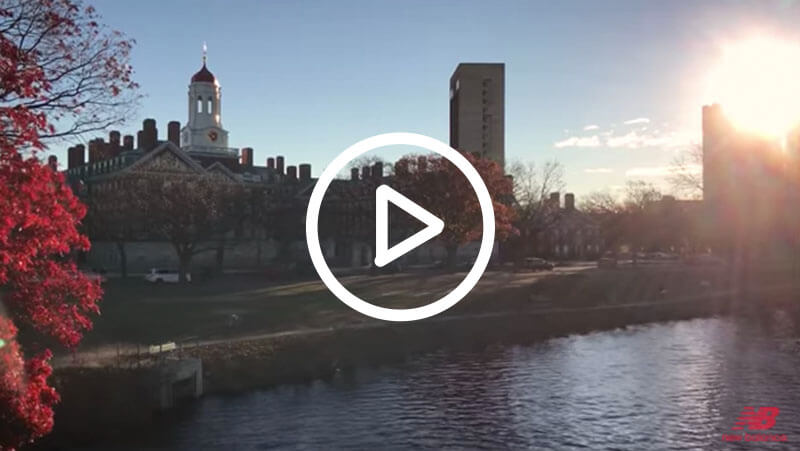 Meet Tim, Product Innovation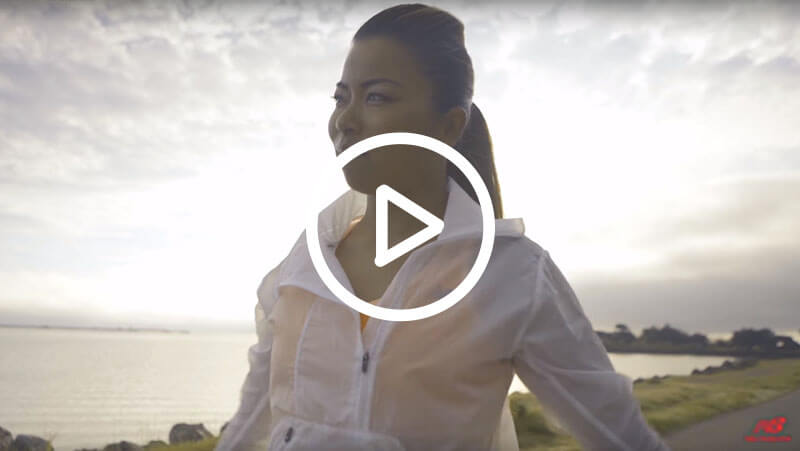 Meet Hanalei, Retail Manager